From AWESUM® to FAME™, from FACE to Aviation Engineering, SAVi has revolutionized product development.
TES-SAVi's AWESUM® Product Suite, AWESUM-FAMETM (a FACETM Architecture Modeling Environment), and related Training and Services are NOW available. Click the desired image above for more information.
If you would like to enroll in an early adopter program of TES-SAVi products, please click here to contact us today.  AWESUM AND FAME Version 3.1 2021 Q4 are available to early adopters.
of Top 10
U.S. Defense Contractors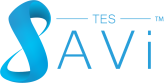 TES-SAVi revolutionizes product development by unifying people, technology, information, and communication.
Our company is a collective of dedicated people striving to build thoughtful products.