TES-SAVi exhibited at the 2 February 2016 FACE Army Technical Interchange Meeting (FACE Army TIM), exhibitor booth #8. SAVi demonstrated
TESseract processor with a FACE common operating environment for embedded development or real-time safety-critical operating systems.
FACE candidate Common Control Head for Radio Control.
FACE candidate Data Models and Applications prepared for FACE VA efforts.
US Army Aviation DM & Application that pass FACE conformance test suite v2.1.3.
Products Ported to Aviation RTOS (VxWorks, LynxOS).
Over 500 registrants, 31 Exhibitors, 13 FACE TIM papers, 11 TIM Presentations was the scope for those who attended Tuesday's event in Huntsville Alabama, where TES-SAVi was prepared and presented our support and efforts for the FACE Consortium. Here is our event descriptions and posters and image of us at the FACE TIM.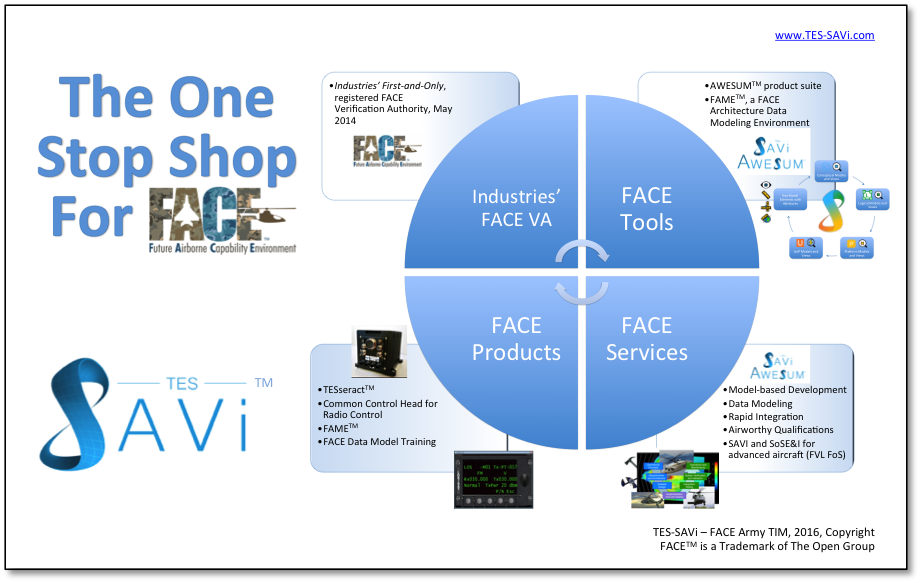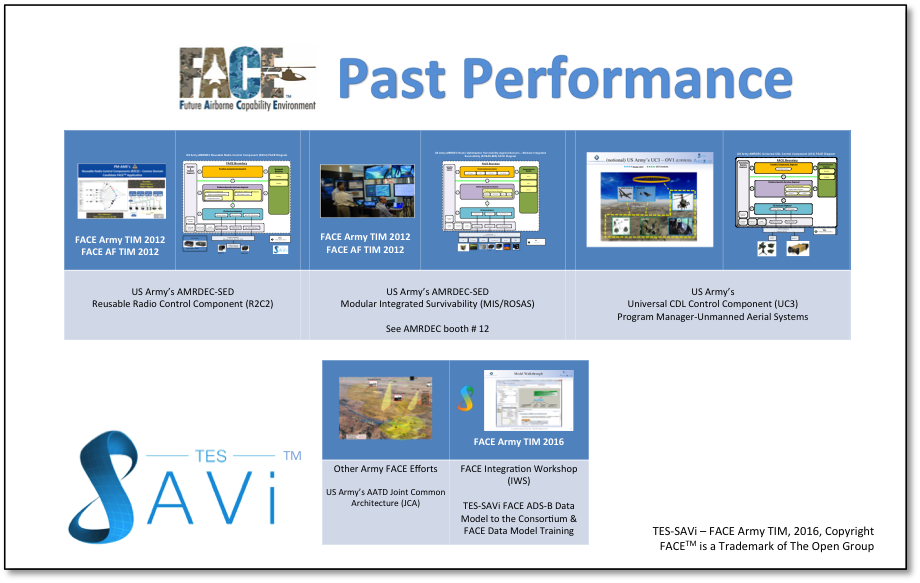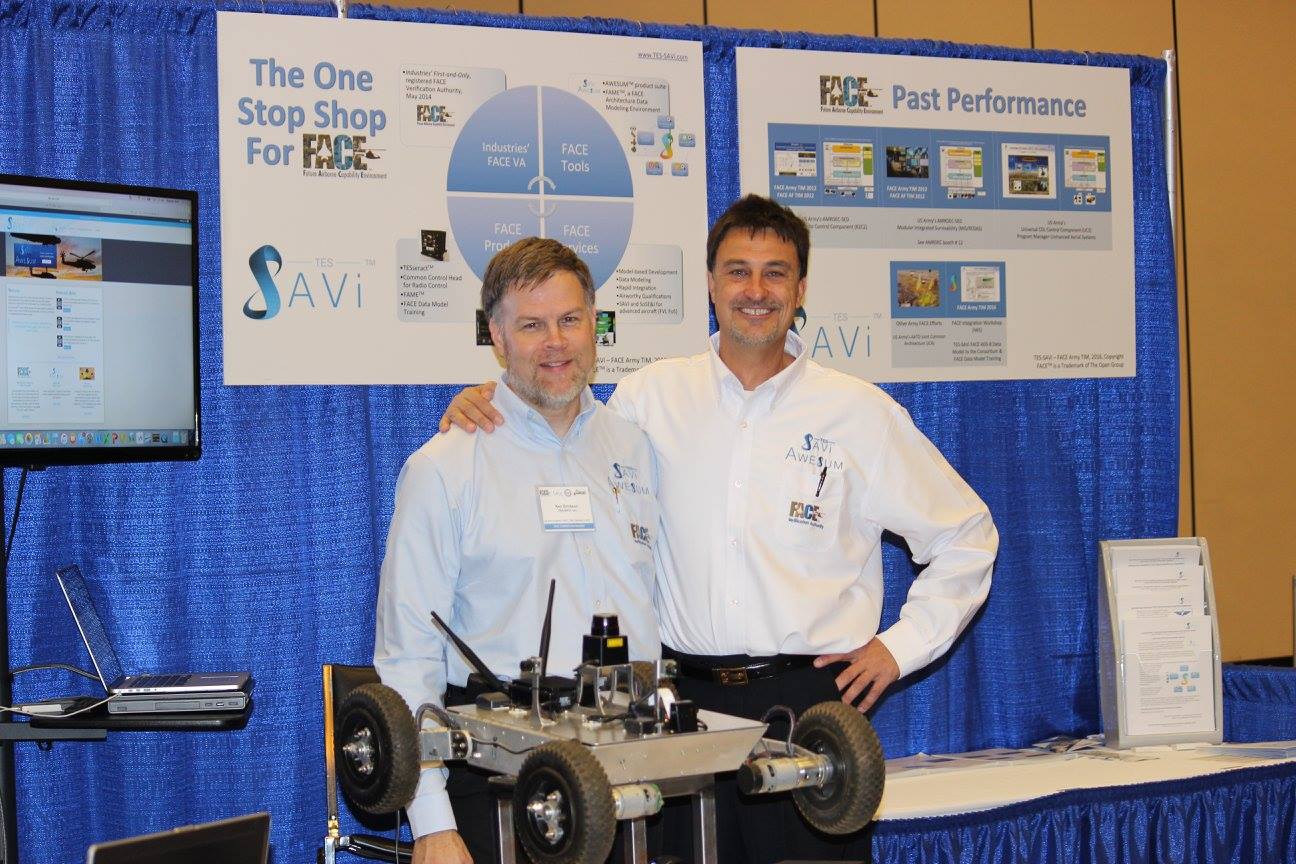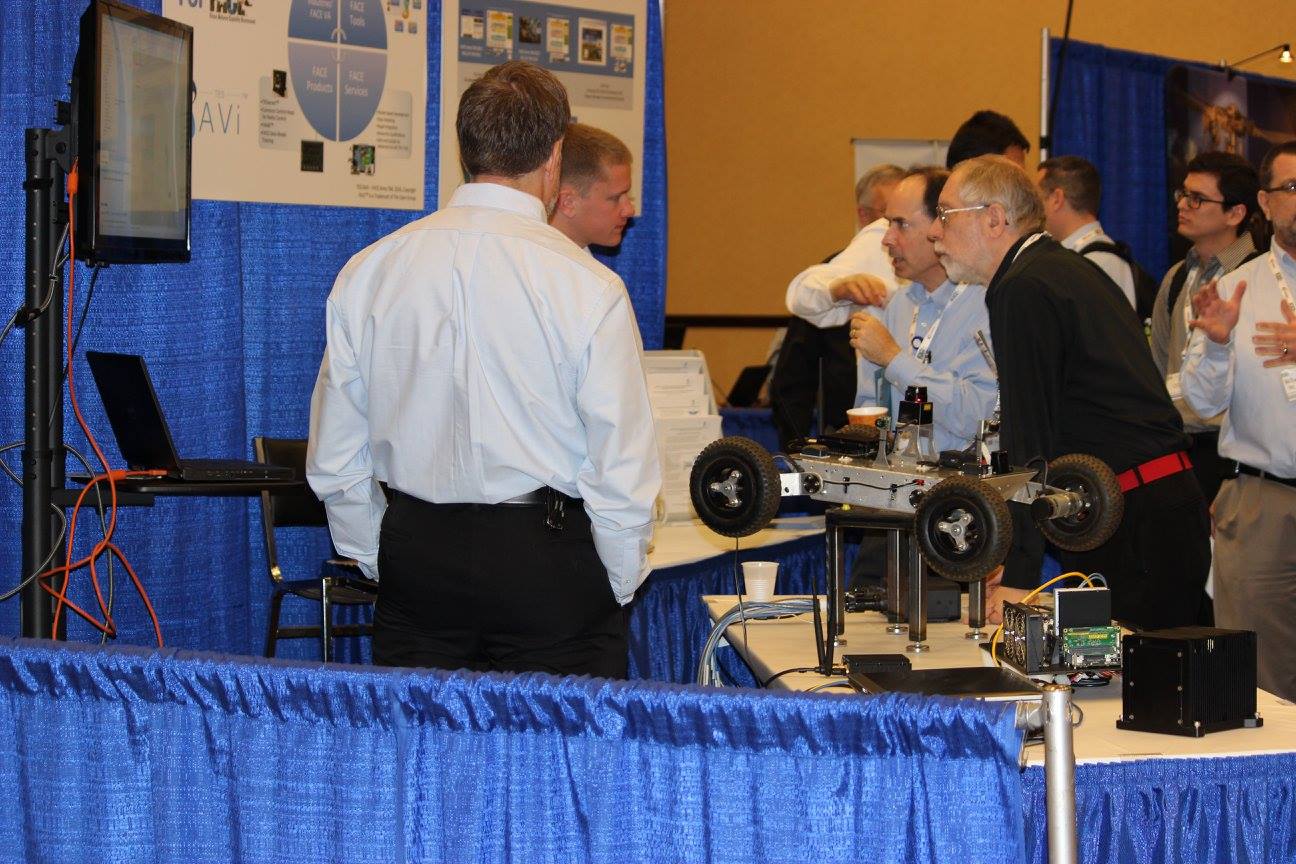 TES-SAVi supports FACE with free training, "Introduction to FACE Data Modeling," at FACE ARMY TIM 2016.